While exporting your brush presets as tool presets in Photoshop CC2018 and above you may face the message from MagicSquire asking you to answer "No" in the "Would you like to create a brush preset instead?" dialog: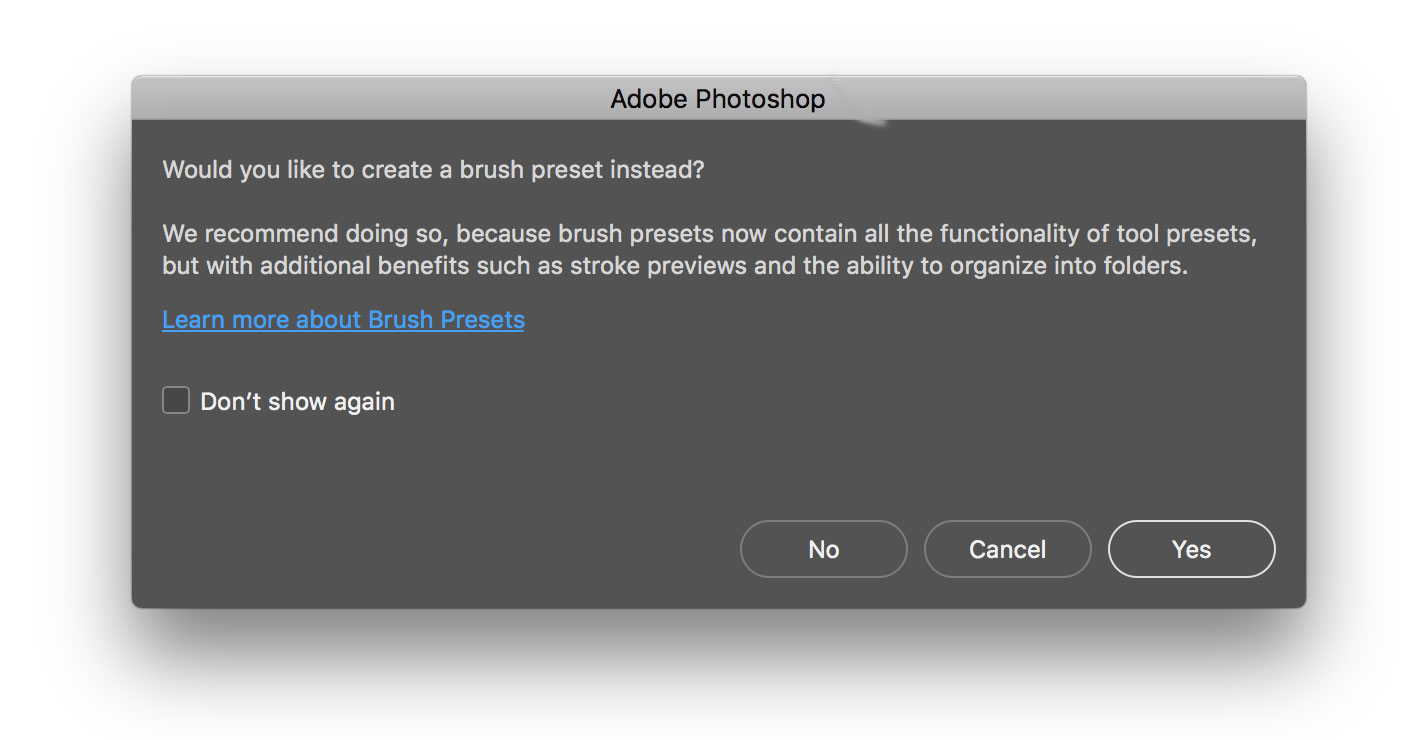 Please do the following:
1) Click on the "Don't show again" checkmark to make sure it's checked
2) Click "No" in the dialog

This will help MagicSquire to export your presets without any hassle. The reason to this message is that new Photoshop (starting from version CC2018) can keep your Tool Presets in Brushes panel. If you answer "Yes" you won't be able to export Tool Presets anymore but you'll be able to export Brush Presets from MagicSquire.